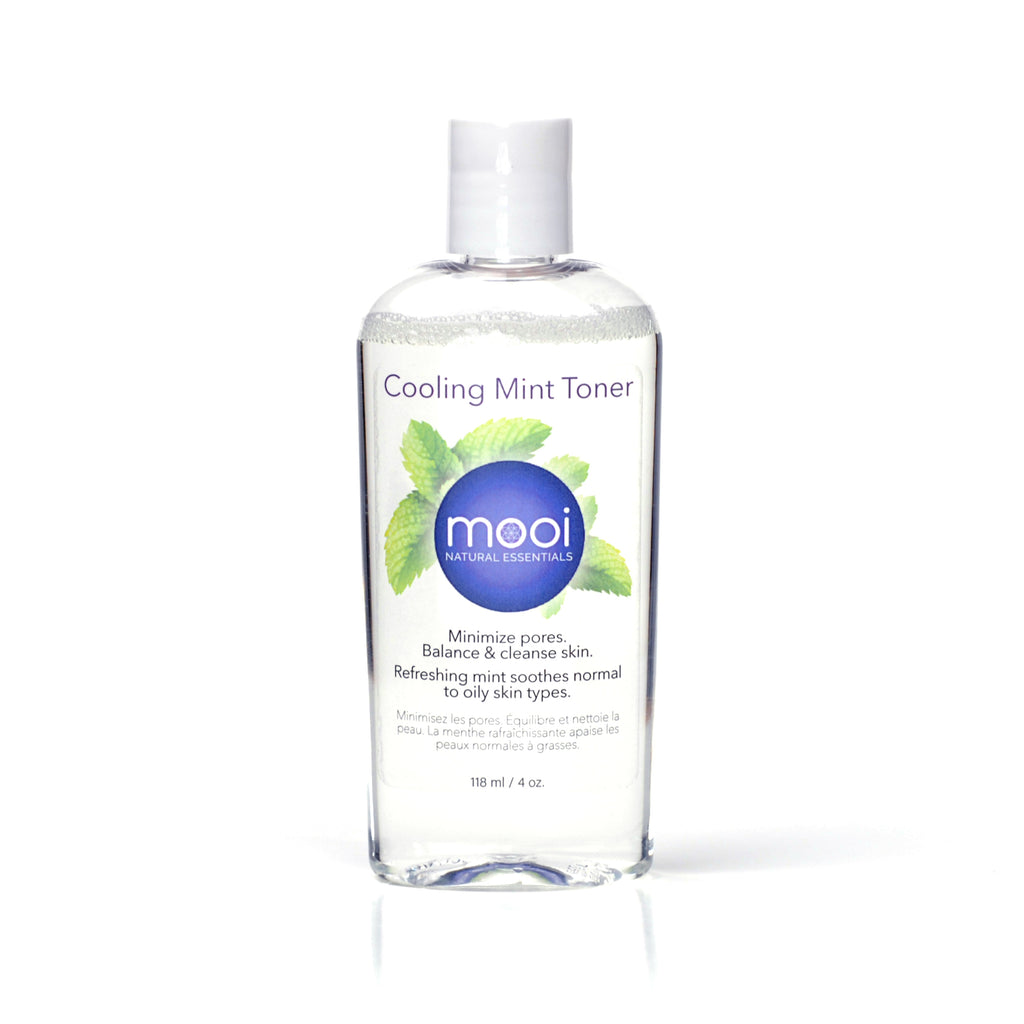 Cooling Mint Toner
Cooling mint refreshes oily and normal skin types. Mooi toners balance the PH of your skin, remove makeup and toxins, reduce oily deposits where acne tends to form on your face and body, minimize pores, tighten, firm and hydrate maturing skin. The wonderful astringent properties of witch hazel help to tone the skin, removing excess dirt and oil, tightening the pores, while the anti-inflammatory properties in it sooth irritable skin. The skin rejuvenating enzymes in aloe vera calm and moisturize the skin. 
118mL /4oz.
Aqua, Witch hazel, Aloe vera juice, Sugar cane alcohol, Vegetable glycerin, Citric acid, Menthol, Grapefruit seed extract. 
*See Ingredients for key ingredient benefit descriptions.
Free of Parabens, Phthalates, Petroleum, Silicone, Mineral Oils, Sodium Lauryl Sulphates, Artificial Colours & Scents, Propylene Glycol, and Nano Technology. 
---
Share this Product
---
More from this collection